FIRST TIME

CLIMBERS

If you would like to learn how to climb our routes you will need to learn how to fit the equipment correctly and use a belay device. You can choose to learn in private sessions or by joining our Adult Classes. Our Intro Class is perfect for people who have no experience at all, the Beginners Class is the next step and where you will learn all the skills to climb unsupervised at the Big Depot.

If you only want to try bouldering then all you need to do is watch our Video Induction at the bottom of this page.
Intro to Climbing
This class is the perfect way to experience roped climbing and learn how to use our auto belays independently. In the hour class you will be signed off by our instructor to use the auto belay areas unsupervised, giving you access to all of our auto belay areas.
Book Now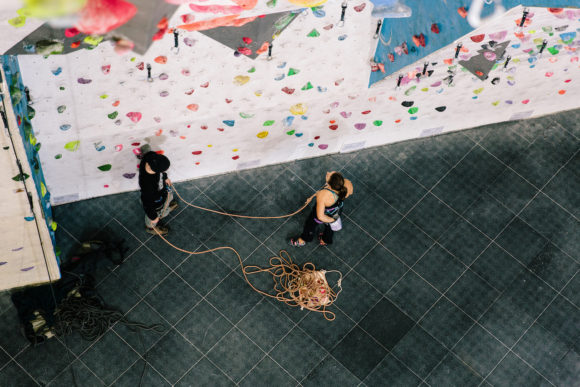 Adult Beginners
To climb the routes at the Big Depot unsupervised, you need to learn the ropes. This beginners' class will teach you everything you need to know to climb safely and give you valuable coaching to get you climbing efficiently.
Book Now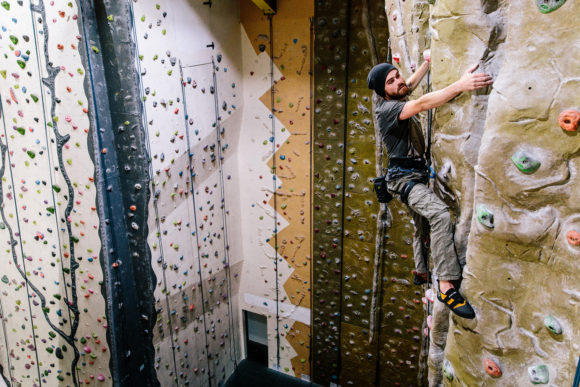 Learn to Lead
Looking to push yourself? Open a whole new world of climbing and let our professional instructors teach you how to lead climb safely and efficiently.
Book Now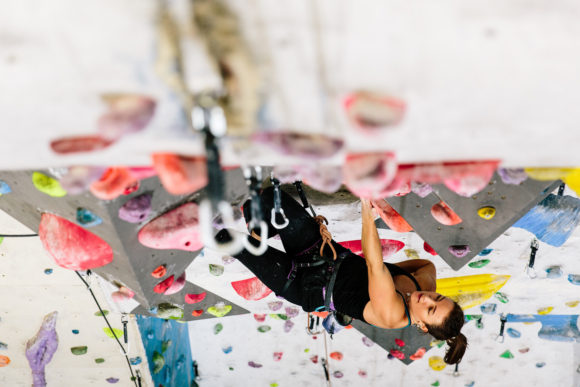 Private sessions
Private sessions are available to all new climbers, allowing you to complete any of our classes in a more personal way. These sessions need to be booked in advance and are not available online – so please give us a call if you would like to take part.
We can also run larger groups, corporate and bespoke sessions. These are charged at a per head cost depending on the length of session. To discuss your individual requirements please give the centre a ring or email us at [email protected]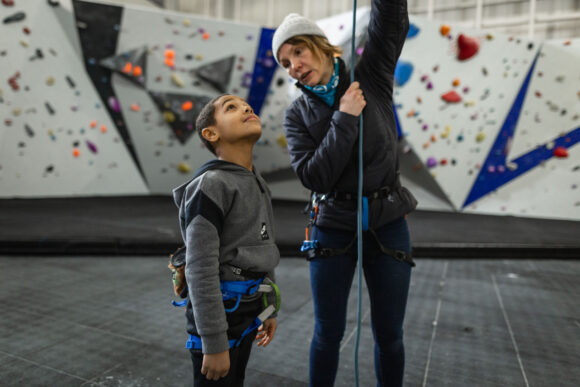 Bouldering

at Big Depot Leeds

For bouldering, Adults (over 18) can complete the Adult Unsupervised Waiver once watching the video below and juniors will need a parent or guardian to complete the Under 18 Supervised.

When you get to the centre the staff will ask if you watched the video then will ask a series of questions about the video to check you understood the content. You will be able to ask questions at this point.

If you would like to rope climb, simply book onto a class.

Waivers