DC/SHEF
EXPERIENCED

CLIMBERS

Ready to take your climbing to the next level? Whether you have just completed an induction and aren't sure what to do next, have hit a plateau in your climbing, or are just ready to push your grade, we've got you covered. Led by our experienced instructors, our coaching options will help you achieve your climbing goals. 
Climbing Coaching
Improvers:
For those comfortably climbing V1-V2 (our White or Blue circuit) and wanting to push into the higher grades. Led by our experienced instructors, this course aims to develop your technique, gain confidence and learn the language of climbing. 
MONDAYS: 19:30-21:00
Click below, ask at the desk, or call the centre to book.
Intermediates:
A follow on from improvers or for those with a good grasp of the fundamental techniques of climbing. This course is designed for someone comfortably climbing between V3-V5 (Black and Red circuits) and wanting to push into the higher grades. 
NOT CURRENTLY RUNNING
1:1:
If you don't fancy a group course, or require bespoke coaching to help you push your grade, our 1:1 coaching course is designed around, and for your needs – get in touch with the centre to talk about your requirements.
Women's Night:
A free social session led by our awesome team. No need to book – just turn up on the night! We look forward to seeing you.
WEDNESDAYS: 19:00-21:00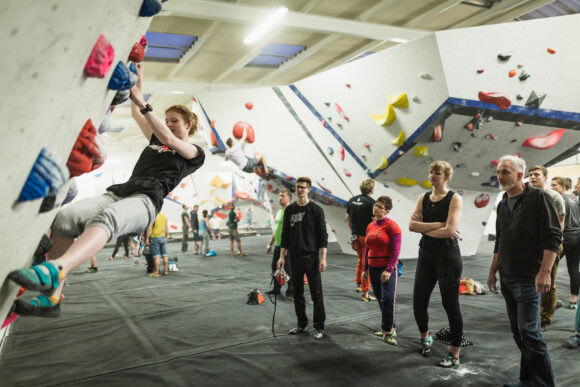 Online Booking
You can now book Adult Improvers online.
For 1:1 coaching, please email us at [email protected]
For Ladies Night, just turn up!