Terms

Of Service.

Here's everything you need to know about shopping with us.
Privacy
Here at the Depot we take data security very seriously. We never disclose buyers information to third parties other than to process payment and to couriers for delivery purposes. By placing a delivery with us you agree to us sharing this information.
In order to make an order with us you will be required to register an account. You are required to give your name, address, phone number and email address. This information is required in order to allow us to process your order.
This information is stored in line with our Data Protection and GDPR policy. Which can be found here. Link to privacy page.
Cookies are used on this website – our cookie policy can be found here.
Cookies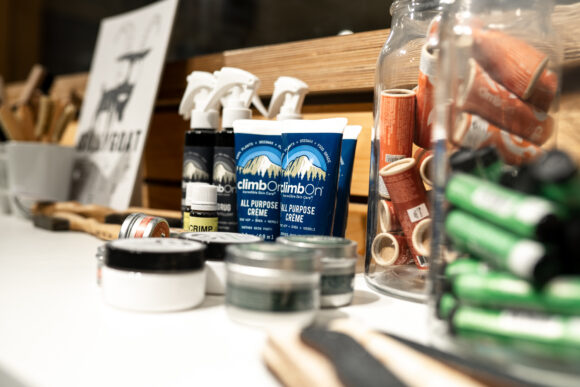 Card Purchases
We accept Visa and mastercard.
We use WorldPay to process all payments made via our webshop. Worldpay uses certified encryption, which safeguards your personal information. We do not have access to your credit/debit card details.
Returns Policy
Christmas 2021 update
We've extended the Return periods to help you find that perfect gift! 
All full-price items that would qualify for a return (in line with our standard returns policy) and were purchased in-store or online from October 1st 2021 are able to be returned for an exchange to account credit between December 26th and January 31st. We know when buying a gift sometimes you need to change the size or colour, and that's okay so we are extending our returns times to allow you to make sure you can have a stress free Christmas and exchange if it isn't quite right! 
In order to process this, we will need one of the following the original receipt, e-receipt, online order confirmation or delivery note. Please note that if the person returning is not the original purchaser we cannot refund as it wouldn't be to the original card. We will exchange for any other product to the same or above value asking for the difference to be paid. If the exchange is to below the difference will be added as credit to that customer's account. 
Gift Vouchers
Gift vouchers also purchased between October 1st and December 26th will also enjoy an extension on their dates and will be able to be used in-store up until the 30th of June 2022.
Standard Returns 
UK customers can return non-faulty items within 28 days of receipt for a refund or replacement (this begins the day after you receive the goods), provided that they are (in our opinion) complete with their original packaging and unused new condition. To do this in-store you must have proof of purchase, your order confirmation, delivery note, E-receipt or itemised till receipt will be required. If you do not have this please contact [email protected] to get another copy of your receipt emailed to you. To do this online please see below.
All items must be clearly unused and with their original tags and packaging. Footwear must be free from chalk contamination and show no signs that they have been used. We will not refund any special order items that we do not usually stock. Skincare and chalk must be unopened and the seals still intact. Unless there is a fault we do not accept the return of Books or DVDs to prevent copying of information. 
There are restrictions on the return of PPE and Safety goods if they are bought in store. This is for safety and hygiene reasons, Facemasks, Helmets, Softgoods, Harnesses and Metalwork for climbing including slings, ropes, quickdraws, carabiners and trad climbing protection are unable to be returned once they have left the building. However, these can be returned online in accordance with the distance selling laws.
Cancelling or returning your Online Order
You have the right to cancel your online order within 14 days of receipt and return it to us unused.  You will be required to cover the cost of returning the item. 
We aim to refund you within 14 days of receiving the returned item. We will refund the cost of goods plus our standard postage fee when postage was paid in the original order.
If you wish to return an item please follow the guidance on the slip provided with your parcel. Please fill out the online form and send it back to us. This form will let us know whether you wish to exchange or refund the items. Please be aware that in the case of an exchange the items will only be sent once the original is safely received by us, we also cannot guarantee the size or colour change you require is available at the time of exchange. If it is not available we will issue a full refund for the item as if it has been returned to us. 
Faulty Goods
Faulty goods can be replaced at any time. However, the final decision on whether the item will be replaced rests with the manufacturer and it is worth noting that this can take a significant amount of time, especially if the item needs to be shipped overseas. Contact us first by emailing [email protected] please include photographs and proof of purchase and our shop team will get back to you as soon as possible. 
On all returned items the customer must ensure that the items are clean. We will not send dirty items back to the manufacturer. If we are unable to send it to the manufacturer you will be required to cover the cost of the item being returned to you. 
Sale And Clearance Items
We do not accept returns or give refunds on any Sale or Clearance Items purchased in-store. Credit or exchange will be given in this instance.
Sale items purchased online can be returned within 28 days of receipt for a refund or replacement provided that they are (in our opinion) complete with their packaging and in new condition. 
Who Are We?
YORKSHIRE CLIMBING COMPANY LIMITED
Company number 06619685
Registered Address:
173 Richardshaw Lane, Pudsey, Leeds, West Yorkshire, LS28 6AA
Delivery Information 
We ship our products with DPD. Your products are packed in responsibly sourced DPD bags and collected from us at regular intervals. We aim to have your products with you within 14 days of ordering. If you are outside of this window and have not received your products or up to date tracking information please email – [email protected]
We aim for our packaging to be recyclable, our DPD bags are made from 80% recycled plastic. You can find out more about our carbon responsable delivery service by visiting dpdlocal.co.uk. 
We apologise for the inconvenience but at the moment we do not ship outside of the UK.