Summer Shoe Clearance
Where in the process of switching up some brands and so are offering a chance for you to snag yourself a pair of Crawe's, Hi-Angle pro's or take your pick from the NIAD range all at very friendly prices!
Once they are gone, they are gone! So you'll have to be quick to snap up a bargain!
NIAD Moccasym
RRP £100 Now £45
Designed for bouldering and crack climbing, this shoe is a versatile slipper that's always good to have in your boot bag. Adapted from the famous Anasazi Moccasym this features additional toe rubber, leather upper, and elastic closures to keep them snug to the foot. Ideal for training in the gym or pulling on for a longer outdoor route. 
Buy Now!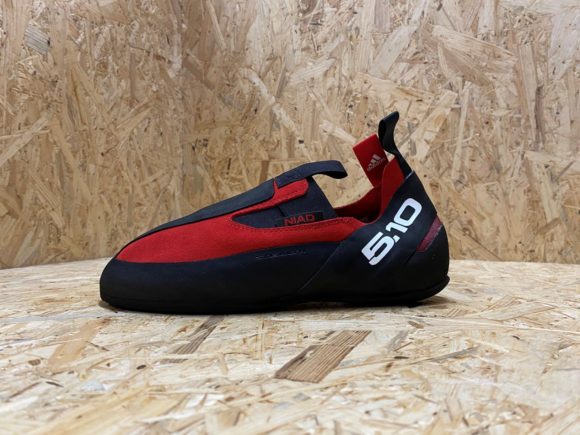 NIAD Lace Women's
RRP £120 Now £52.99
The women's version is designed for a smaller lighter person, with an adapted shape to help transfer power through to rock or resin. With a stiff midsole, this offers comfort and support all day and gives adapts and stretches to the wearer's foot. Unlike the men's, this has only a partial lining but features the same long lace closure making it a very adaptable shoe for many foot types. With the additional toe rubber, this has become one of the best all-rounders on the market.
Buy Now!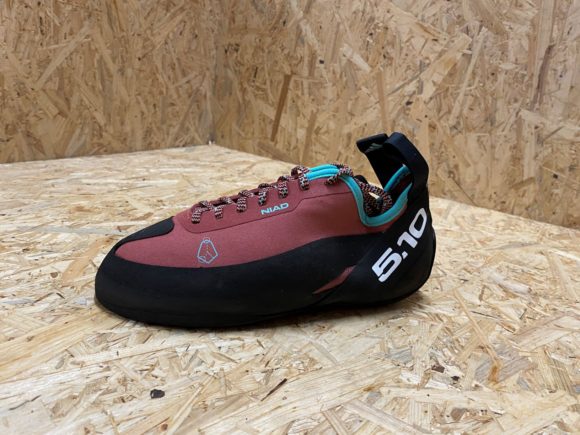 NIAD Lace
RRP £120 Now £52.99
The all-rounder, performing indoors, outdoor, and on everything from trad to bouldering. Featuring a fully lined upper and stiffened midsole this provides stability and precision. Comfort out of the box and the microfibre upper allows it to flex and mould to any foot shape. Thanks to the Lace system this is a great shoe for most foot shapes and is designed to be worn as an all-day shoe without losing any performance. 
Buy Now!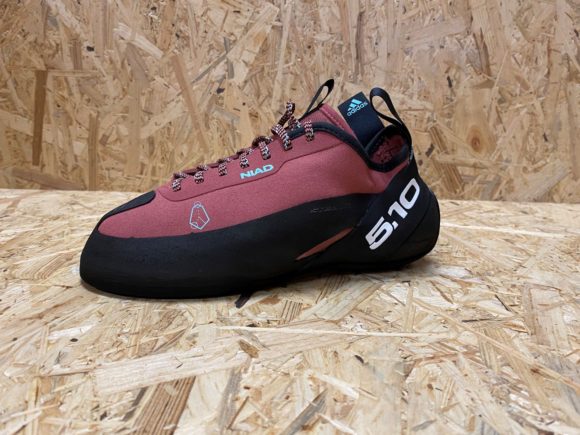 NIAD VCS
RRP £120 Now £54.99
The iconic Anasazi has been re-imagined to form a new breed of climbing shoes. Still, in the recognizable brown this shoe now features a rubber toe patch for increased grip as well as a tweaked heel, synthetic upper, and adapted shape. This is a comfortable all-around performance shoe. The velcro close makes them easy on and off and the medium stiffness in the midsole provides both support and sensitivity.
Buy Now!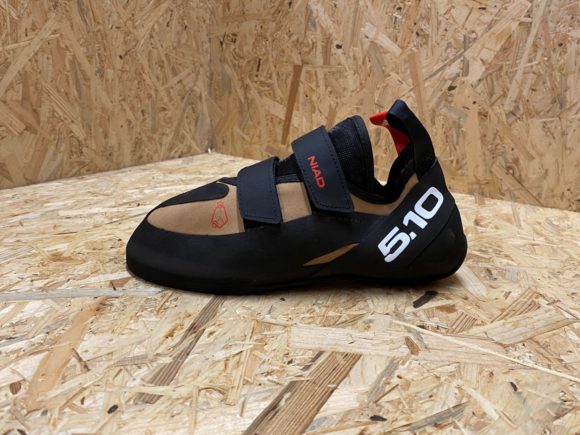 NIAD VCS Women's
RRP £120 Now £54.99
This woman's variation is shaped for a lighter smaller person, keeping with the iconic teal this features an extra toe rubber on the top as well as a revised shape designed for comfort from the box and minimizes stretch over time. With a medium stiffness in the sole, you get both movement and sensitivity as well as giving superior support. With the classic double-action velcro strap, this gives versatility and comfort perfect for all levels of climber. 
Buy Now!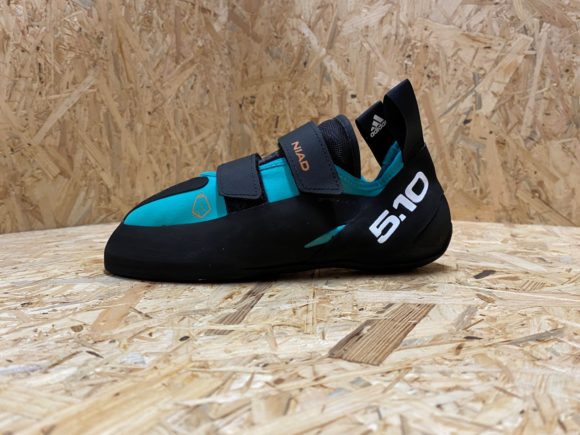 HiAngle Pro
RRP £130 Now £64.99
The Hiangle Pro is Five Ten's is designed as a competition-focused performance climbing shoe. Made with an un-lined microfibre construction that ensures the shoe simultaneously provides the maximum support and retains its shape. With an adapted heel especially for this shoe with a much rounder heel cup, it helps bring your heel up while climbing and bring you onto the wall. Most at home on steep and overhanging terrain these have a no-edge secret on the inside edge of the shoe making them also a pro on volumes and slabs.
Buy Now!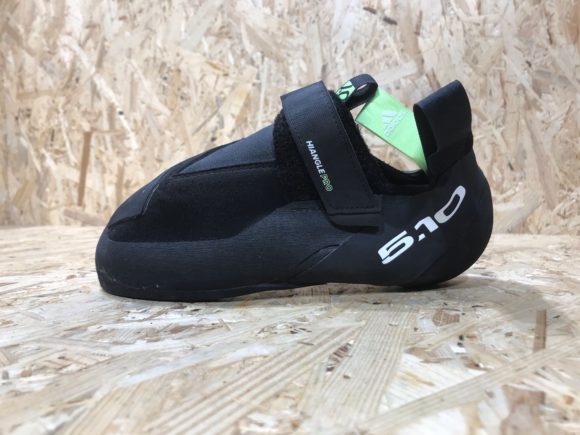 Crawe
RRP £150 Now £79.99
Describe by Adidas as a 'semi-aggressive' climbing shoe this features foot mapping to give additional comfort and support to the wearer. Built using a range of technologies this shoe has a flexible sock-like feel while still offering support on small holds and stuff hooking abilities in and overhang. Designed primarily for both bouldering and sport climbing this shoe is at home both indoors and outdoors and performs on all rock types.
Buy Now!