(Possibly) Europe's Largest Dedicated Climbing Training Facility
Accurate stats on centres around the world are few and far between, but we're fairly sure our new training unit at Depot Climbing Manchester must be one of the largest facilities of its kind in Europe. Featuring:
A huge splatter board
Digital boards at 30, 40 and 50 degrees
Circuit boards
Fingerboards
Gym equipment
Dedicated entrance, reception and parking
If you haven't checked it out yet, be sure to pop by next time you're visiting the centre. If you're not sure how to get in, just ask at the desk. The unit also has its own parking and entrance around the back of the normal centre.
Let us know what you think! Join us on social media or drop us an email at [email protected]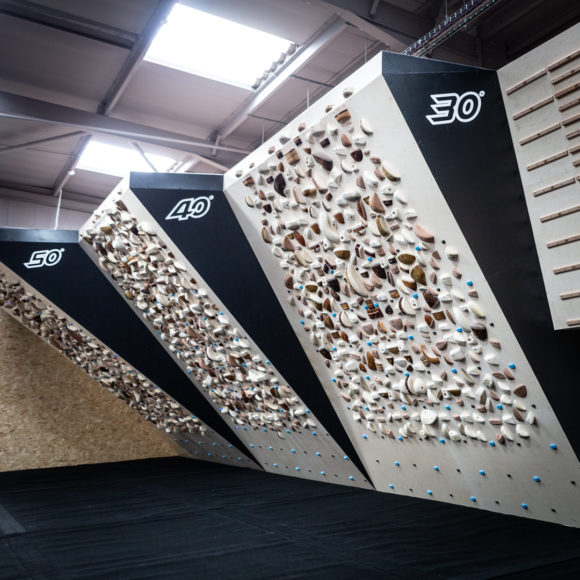 The place to train this winter
Whatever your training goals, this is the place to be this winter. With all of the facilities and equipment you could dream of, there's no better place to work hard and make gains. Keep an eye out in 2022 for more videos and guidance on how to make the most of this space. And if you've never trained before, feel free to chat to any member of the team about how to get started!
Entry to this amazing training facility is included with every membership or single entry. If you're a pay monthly member at any of our other centres, remember your membership fee includes unlimited entry to all Depot Climbing centres, including this one.
Membership