Battle of Britain

2023

2010 feels like a long time ago, so long that some of our competitors at this year's Battle of Britain weren't born yet!

That year, a group of psyched Leeds-based climbers who'd recently opened a climbing wall in their hometown decided to start an open-to-all bouldering competition.

13 years later we are still going strong, squeezing out bigger and bigger events every year, so it is no surprise that BoB23 was the biggest Battle of Britain yet!

Each year we look to see how we can make it a better event than the last, and for all the hard work we put in, what really makes this competition special is you, our wide-ranging climbing community.

We'd like to thank our sponsors, Black Diamond, Scarpa & Beta Setting for all of their support that is so important to helping us bring this event to the walls each year.

All the GB Climbers who turned up to put on a show, the talented team of the UK's finest route setters; Alex Fry, Tom Williams, Eli Cartwright, Nathan Philips, James Garden and Lucy Ross.  Our wonderful and dedicated team of staff ensured a smooth running and safe day, but most importantly, thank you to each one of you, the 400 competitors.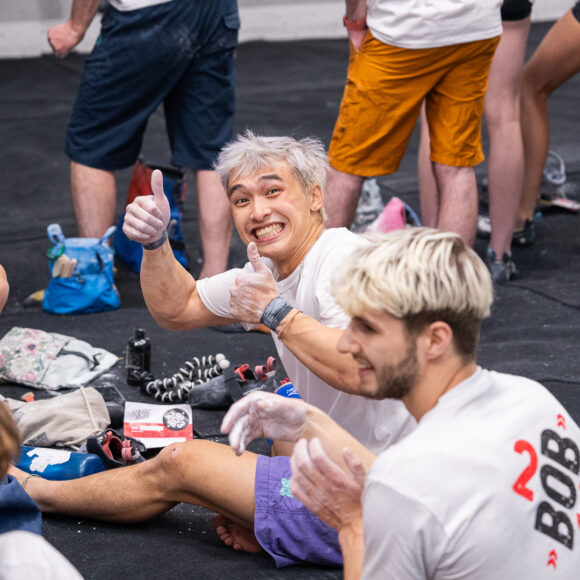 We hosted two qualifying sessions across the day, with 200 competitors in each morning and afternoon session ready to battle it out across 10 separate categories, including for the very first time, a Paraclimbing category that brought out some of the strongest athletes in the field.
Depot Climbing athletes Molly Thompson-Smith and Dayan Akhtar put on a strong show in the morning session, qualifying in 1st and 2nd respectively. Usual limestone grifter Peter Dawson finished in 13th place on the unfamiliar plastic.
Depot Climbing Academy ace Emma Edwards narrowly missed out on qualification in a respectable 8th place and Max Dalton & Oliver Knox-Renshaw deciding to mix it up in the Seniors category instead of the Junior ended with respectable 17th & 18th placed finishes.
Another Depot athlete, Lucy Keyworth put in a great effort in the Paraclimbing category, with BIG Depot staff member and current World Champion Abbie Robinson taking the crown in the female para category.
As usual with BoB, the qualifying fields were stacked! Olympic climbing hopeful Toby Roberts dropped just 3 points on his way through to qualification for the evening's finals. 
With last year's champions Max Milne and Erin McNiece absent from proceedings, everyone knew the crowns would be going to new homes this year, which drew a strong crowd of elite climbers; such as Fae & Jack MacDougall, Eugenie Robinon Lee, Zoe Peetermans, Sam Butterworth and Aiden Dunne.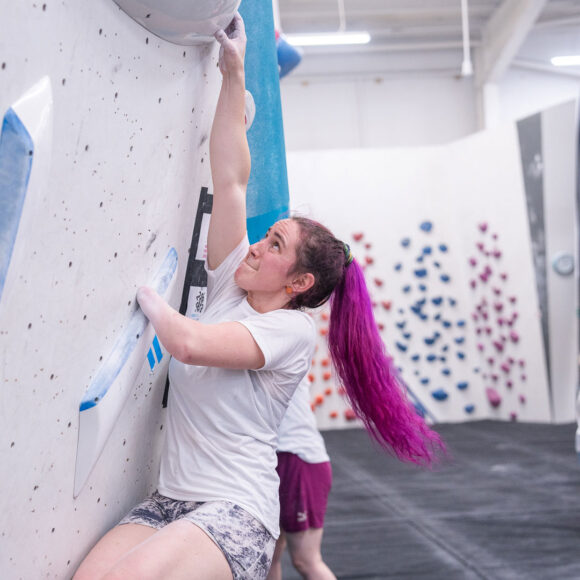 We value feedback in order to help us improve. Please spare a few moments to help us learn about our events from the people that matter most; you!
The kitchen was sizzling, slinging out pizzas and treats to keep competitors energised and refreshed, with close to 100 hand-stretched, oven-baked pizzas making their way from oven to tummy throughout the day.
Black Diamond, Scarpa, Climbers Against Cancer and CragSwag gifts were in attendance with some deals, activities and positive vibes throughout the day.
Your wonderful support helped Climbers Against Cancer raise over £600 toward their efforts to increase awareness and raise funds to help with the fight against cancer.
Black Diamond provided plenty of entertainment with a quickdraw clipping challenge that, at times, had queues bigger than the blocs! 
The afternoon's session brought out the big crowds, with competitors joining us from all over the worldwide Depot tribe, not just from our sites around the UK, but as far-flung as Hong Kong and the States.
A relaxed, yet competitive atmosphere was driven by a live DJ bringing the psyche with a big beat manifesto that carried competitors and staff alike through 30 blocs of varying difficulties. 
Crowds of climbers cheering and supporting one another are the sights that every Depot member likes to see, and the afternoon session was full of displays of community and psyche, with a switch from total concentration on performance to a more relaxed atmosphere.
Full 2023 Results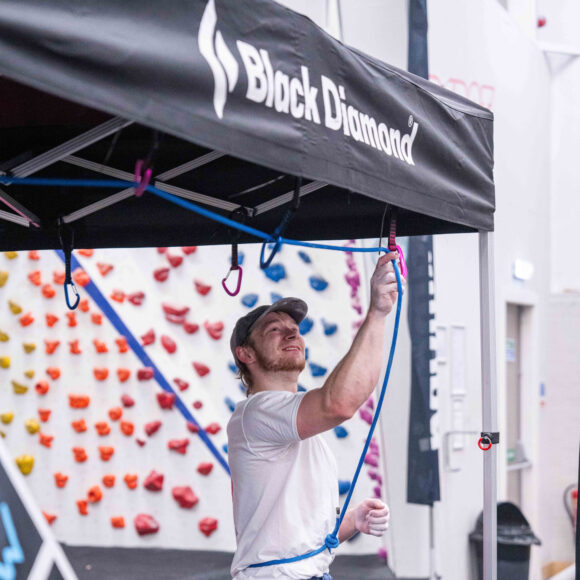 As the afternoon session drew to a close, we began to tally up the qualifying scores for the Senior finals and find the winners from all other categories ahead of the main event; a 4 bloc final with 12 of the strongest climbers in the country battling it out to be crowned Battle of Britain Champ 2023.
An eager audience gathered around the competition wall, perched with pizza and beer, all hoping to take home some spoils of the day in our competitor raffle and prize giving ahead of category winner announcement and podiums.
Category
Podiums
7-11 Female
Rosa Kellaway
Lily Kettle
Ella Wrigley
7-11 Male
George Norton
Jacob Goodwin
Arnold Whittaker
12-15 Female
Jessica Ward
Sienna Chapleo
Corinne Powell
12-15 Male
Joe Greening
Harry Simpson
Charlie Wardrop
Masters Female
Natalia Perlova
Lisanne Cooper
Fiona Greening
Masters Male
Justin Plumtree
Mike Lea
Serik Kazbekova
Para Female
Abbie Robinson
Martha Evans
Bella Walsh
Para Male
Richard Slocock
James Rudge
Luke Jamieson
As the atmosphere built to a crescendo, the senior finalists came out for inspection, x minutes of time for the competitors to inspect each finals bloc as a group (and only allowed to touch the first hold) before returning to isolation until they were called to compete.
We had some Battle of Britain finals debutants in Thea Cameron, two-time British Junior Champion Izzy Edgington and Jamie Jenkins, who all put in some really strong performances throughout the day and night showing that there were so many climbers capable of taking home the crowns.
The crowds were primed and ready to see current Olympic climbing hopeful Toby Roberts add another trophy to his already impressive haul, but the other male finalists had other ideas.
Aiden Dunne looked assured on every boulder, clearly leading the way and looking like a strong contender from the moment he stepped out onto the mat. 
Consistently topping boulders in little to one attempt was enough to see Aiden cap off an impressive year with the crown ahead of our very own Dayan Akhtar and the ever-impressive Jack MacDougall in the men's category.
Meanwhile, first-placed qualifier and early favourite, Molly Thompson-Smith came up just short of a podium finish, behind a resurgent Thea Cameron in 3rd and the emerging talents of Fae MacDougall while Lucy Garlick returned for yet another final and clinched a win in deserved fashion.
Both categories were settled by devious 4th and final boulders, the men's, in particular, being a dyno to an upside-down dual-tex hold, set by previous BoB champion Nathan Phillips.
Battle of Britain Page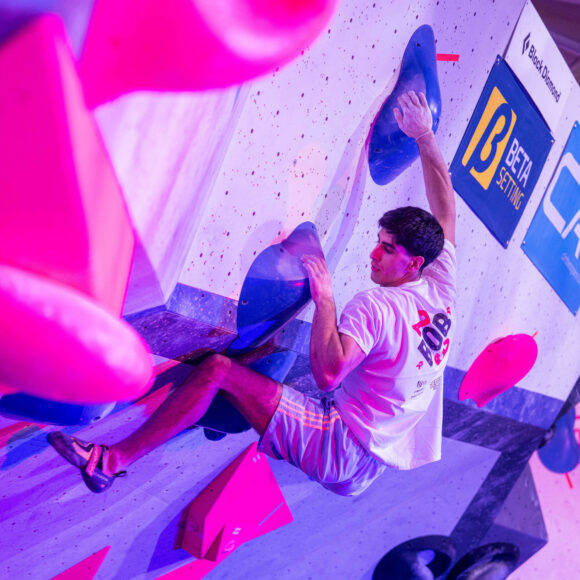 We'd like to say a massive thank you to all the competitors who took part, from the seasoned BOB'ers to the first timers, seeing you all enjoy your day is what makes this even special and keeps us bringing it back every year!
Thank you again to our headline sponsors:
Black Diamond
Scarpa
Beta Setting
Without those sponsors, the Battle of Britain would not be the same. Stay tuned for 2024, the planning has already begun…
2022 Highlights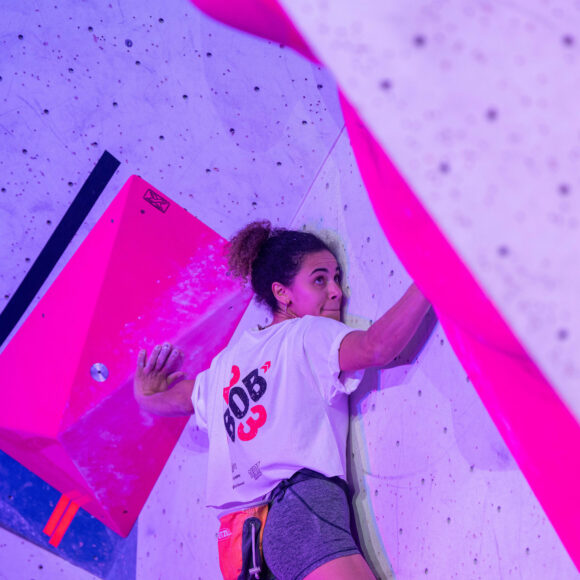 Watch the highlights below
of the Battle of Britain 2023