#DepotPlantPower
Veganuary! It's the month to embrace plant power. From Formula 1's Lewis Hamilton to ultra runner Scott Jurek, vegans can be found in the upper echelons of sporting performance across the board. Climbing is no exception, with high profile athletes such as Steph Davis and Kuntal Joisher relying on nothing but plant-based goodness to fuel their accomplishments. And even those that aren't vegan, like vegetarians Alex Honnold and Margo Hayes, are evidence that there's no need to eat meat to be at the very top of your climbing game.
In part one of our Veganuary series, we've invited some friends and team members to share their top vegan breakfasts that'll set you up perfectly for training, sending, or recovery (and they're also absolutely delicious to boot!). Let us know if you try any of these or if you have your own vegan climbing food to share using the hashtag #DepotPlantPower on Facebook, Instagram or TikTok.
We'll be sharing new recipes every week in Veganuary. Check back next week for vegan lunches to keep you nourished and energised with the power of plants.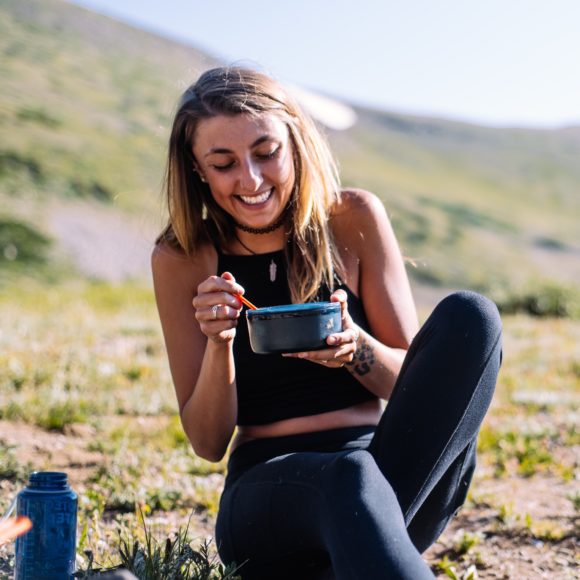 Molly's Porridge
Veganuary Climbing Breakfast 1
Whilst she's not vegan, Depot Climbing athlete and all-around superstar Molly Thompson-Smith swears by porridge to set her up for the day. Traditional porridge (oats and water) is vegan as standard, and there are plenty of ways to jazz up your porridge while staying purely plant-based. 'Physique 57' from the OatMeals NY menu is one of Molly's favourites  – she gives it a 9/10 and we can confirm it's an absolute treat to start the day with. We've given this recipe a vegan twist by using coconut milk and swapping the honey for agave syrup.
Ingredients
Coconut milk (or other plant-based milk – oat also works great!)
Porridge oats
1 Banana
Flaked coconut
Cashews
Dates
Agave syrup
Cinnamon
Instructions
Mash your banana, add the coconut milk and the oats, then give it a good stir
Heat your porridge on the hob or in the microwave
Add more coconut milk if your porridge becomes too thick at any point
Stir through about three quarters of your flaked coconut, chopped dates, agave syrup and cinnamon
Add the rest of your ingredients as toppings (and drizzle with a bit more syrup for an extra treat)
Enjoy! If you give vegan porridge a try this Veganuary, let us know what you think by using the hashtag #DepotPlantPower.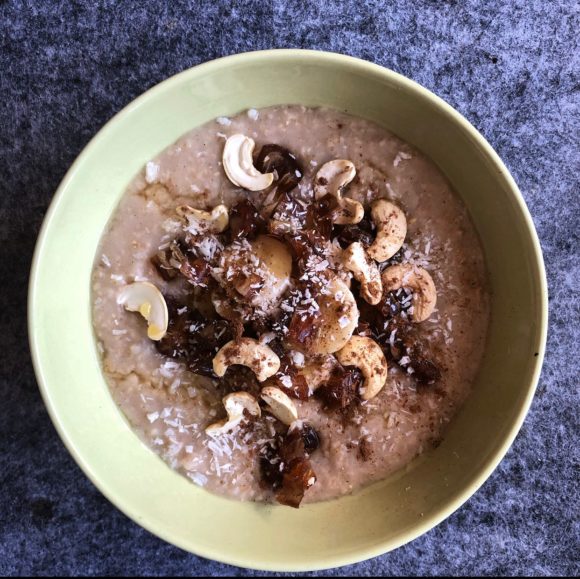 Marsha's Sriracha Avocado on Sourdough
Veganuary Climbing Breakfast 2
If there's one person who knows the importance of fuelling for a big day out, it's Marsha Balaeva. Filmmaker, photographer, climber and good friend of Depot Climbing, Marsha is used to being on the go and keeping those energy reserves topped up. Marsha has also been vegan for 13 years and is an absolute pro at training hard and performing on a purely plant-based diet.
Marsha shared her spicy version of this noughties hipster classic and we couldn't be more in love with it. Bonus points if you spent lockdowns perfecting your sourdough starter and can produce this dish with a homemade loaf.
Ingredients
Sourdough bread (bonus points if it's homemade)
1 Ripe avocado
Sriracha sauce
Salt, pepper and chilli flakes to taste
Optional: Rocket, dandelion and/or cress to garnish (again, bonus points if homegrown!)
Optional: Lime juice (adds a little zing)
Instructions
Peel your avocado and cut about a quarter into thin slices – keep these for later
Smash the rest of the avocado in a bowl using a fork
Add salt, pepper and chilli flakes to taste
Add a few drops of lime juice if using
Mix well and put aside while you prep the bread
Grab two chunky slices of fresh sourdough
Toast to golden brown (or however you like it!)
Top with smashed avocado and avocado slices
Finish with sriracha sauce and optional leaves and chilli flakes
We've definitely got very hungry just writing this one out – time for a second breakfast here at Depot HQ! Let us know what you think by sharing your pictures using the hashtag #DepotPlantPower.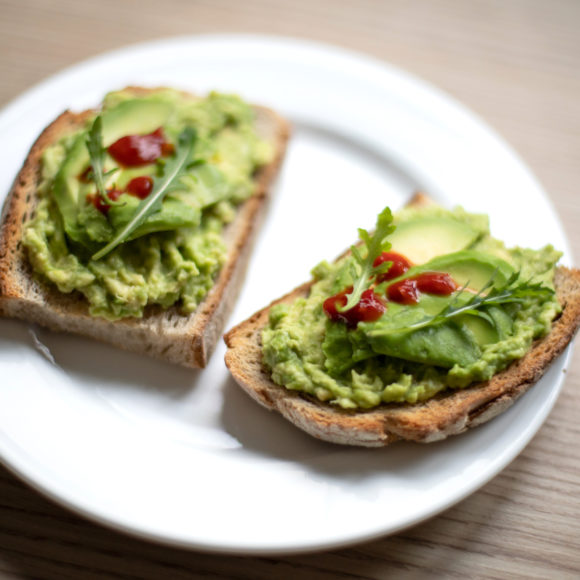 Protein Power
Veganuary Climbing Breakfast 3
For a vegan breakfast on the go, we can't sing the praises of the humble protein shake highly enough. All you need is a blender, your favourite vegan protein powder, your milk alternative of choice, and then you can let your taste buds and your imagination (or what happens to be in your cupboards/fridge) take care of the rest. Here are some of our recommendations:
PB Dreams (Svenja, Marketing)
Fresh banana
Frozen banana
Peanut butter
Nutmeg
Almond milk
+ Vegan Protein Powder
Cobana Island (Dan, Manchester Centre Manager)
Cocoa powder
Banana
Chia seeds
Oats
Coconut milk
+ Vegan Protein Powder
Raspberry Ripple (Connor, Manchester Social Media Rep)
Raspberries
Chia seeds
Banana
Honey
Oat milk
+ Vegan Protein Powder
Strawberry Shortcake (Emily, Sheffield Customer)
Frozen strawberries
Almond butter
Medjool dates
Vanilla extract
Almond milk
+ Vegan Protein Powder
Got your own unique combo you'd like to share? Let us know using the hashtag #DepotPlantPower! We look forward to seeing your creations this Veganuary.