Big Depot is
back

!
Read on for more information on the UK's most accessible rope climbing wall.
We know it was a long time coming, and we are open again!  The completely rebuilt BIG Depot climbing Leeds is here for all of your climbing needs.  A new phase in this historic centre has injected fresh life into the Leeds climbing scene, and trust us, it's worth the wait!
We've scoured the globe, tracked trends, and used our own expert knowledge to put together the most advanced roped climbing wall in the UK.  Read on to get a taste of what you can expect when you come through our doors.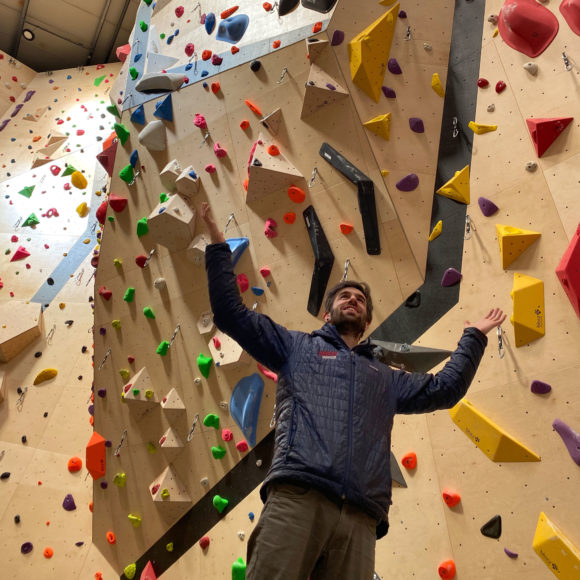 We've completely rebuilt Big Depot indoor climbing wall and all facilities from the ground up, and we're sure you'll find its worth the wait.
There has been a lot of change inside the four walls of this iconic Leeds climbing wall, and you can expect the same warm welcome you're used to from our psyched team of expert staff and instructors in a modern, open reception area.
Walking out of our ground-floor reception area, you can expect to be greeted with a view to make your toes clench and fingers quiver in excitement at the lead climbing walls in front of you. 
The refurbished and rebuilt BIG Depot boasts over 200 routes spread over 1000 square meters of climbing surface on walls up to 14 meters high; featuring lead slab walls, vert walls, and up to 40 degrees overhanging.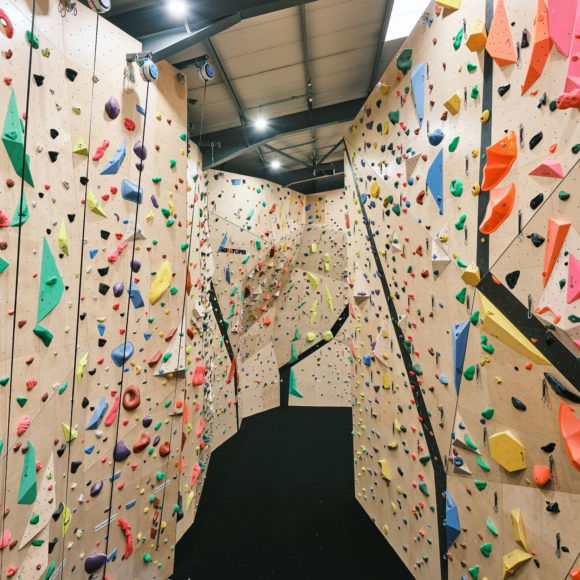 As well as all that top rope and lead climbing, we have 12 auto belays to provide a range of climbing from beginner and intermediate, through to the advanced and elite. We also offer a group abseil ledge for classes and community groups.
There is also a world-class bouldering wall on the top floor mezzanine, with up to 60 boulders overlooking the centre so you'll have no problem getting warm and ready to lead. Big Depot is more than just lead climbing after all! 
Our open reception area is flanked on either side by the most comprehensive climbing gear shop in Leeds climbing (and West Yorkshire too!). 
Providing you with everything you'll need to go climbing; from your first belay device and harness to trad and sport racks, ropes, shoes, accessories, and bouldering mats.
Our team of friendly and approachable staff will be on hand to offer expert advice, working with you to find the most suitable products for you. Ask them anything!
Sign Up for Updates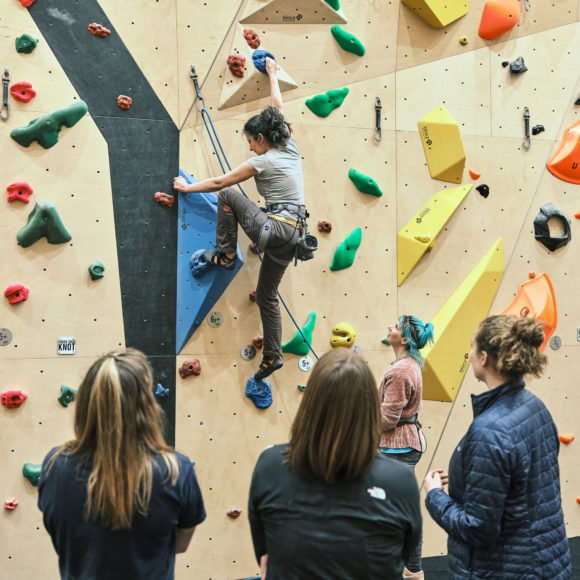 On the other side of our reception area, you'll can fuel and refuel for your climbing in our cafe with a range of hot and cold drinks, including handcrafted coffee, and an extensive hot food menu including stone-baked pizza, not to mention a wide selection of all the sweet treats you desire.
The core value across all Depot centres is that climbing is for everyone, and Big Depot is no exception, with accessibility at the forefront of our design process.  Maximising the available space across 2 mezzanine floors, all of our facilities are wheelchair accessible.  Watch Hannah Morris Bouldering take a tour of the centre with Deport Climbing para Athlete Lucy Keyworth.
With our unlimited climbing subscriptions, you can enjoy a visit to any of our centres at no extra cost, meaning you can come and enjoy the UK's 'leading' indoor lead climbing wall at no extra cost.
Unlimited climbing passes start at £36pcm.
Climbing Passes Info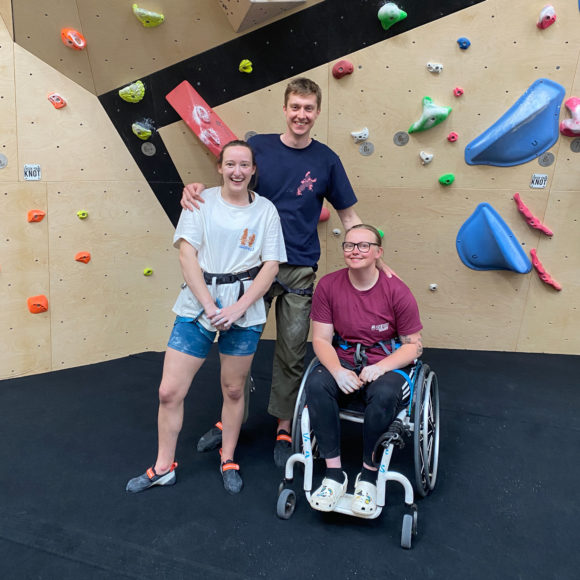 We offer useful classes to both beginners and intermediates, juniors and adults, and a whole host of social sessions to share the unique and wonderful community of climbing Leeds has to offer.
We are bringing the future of lead climbing to the Leeds climbing community and beyond, no matter what stage of your climbing journey. Big Depot is a climbing centre for everybody.
Sessions